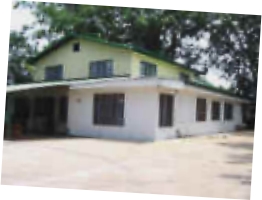 History: Hogar de Vida is located outside the rural town of Atenas, Costa Rica—approximately 45 minute from the international airport in Alajuela and an hour west of San Jose, the capital. The home is directed by Children of Promise missionaries, Tim and Dena Stromstad. Children of Promise International, assisted by World Orphans, purchased the main house and one acre of land in 1993. In 1994 Tim and Dena spent the summer in Costa Rica and felt that the Lord was calling them to Costa Rica to start and operate the mission. They moved in January of 1995 and received the first child in May. The property has now expanded to three homes that house 35 children.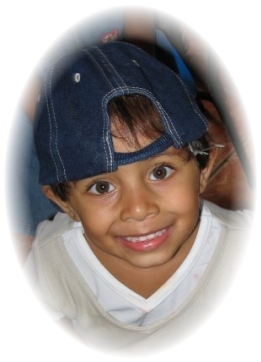 The children being cared for in the home now range from young babies to age 12.
Goals: For the past decade, this Bible based, Christian faith ministry has worked in partnership with the P.A.N.I. (children protection) government services of Costa Rica providing a Christ centered home for at-risk children from all parts of Costa Rica. Children are placed in the care of Hogar de Vida (Home of Joy) for a period of six months to a year during which time the Costa Rican government investigates the reasons necessitating the removal of the children from their home. Following the PANI's investigation, and depending on the findings, the children are returned to their family, placed with extended family or made available for adoption into a new family. Although the proposed average stay at Hogar de Vida is six months to a year, many children have stayed longer due to delays in the social system, difficulties in placing a large sibling group, or a mental or physical disability.
Program: With the desire to maintain as much of a family environment as possible as opposed to an institution setting, each Hogar de Vida home is home to no more than 12 children. The daily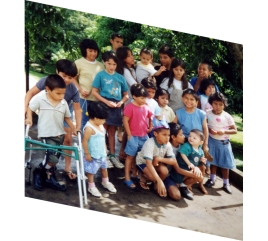 routine is modeled after a typical Costa Rican family, in an attempt to ground the children in the national pride of their culture. The heart beat of Hogar de Vida is to meet each child's physical needs, to share the eternal gift of salvation through Jesus Christ and to provide a stable environment in which the healing process Jesus Christ may begin in the hearts of these broken children. The heart beat does not stop with the children but flows to every staff and visitor who enters through the gates of Hogar de Vida.
A nutritionist plans each meal for the children, and they attend a government school about one block from the home. Every morning each home conducts their own devotions, worship, and prayer time. On Sundays they attend a local Assembly of God church that has a good children's program.
Greatest Needs for the Home:
More workers who are called and anointed to work with these children.


Finances to purchase another piece of property(5-acre farm) upon which to establish a home to care for permanent children that are orphans with no where to go.
Costs for Supplies: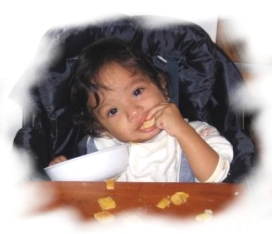 Shoes cost $15

A set of clothes clothes costs $25

A Bible costs $25

A book bag costs $10

School supplies for elementary costs $15

Uniforms cost $45
Information about Costa Rica:
(Quoted from "Operation World" 21st Century edition)
Catholicism is the official religion, although there is freedom for other faiths. All limitations on the free exercise of other religions are illegal, however, other religions are not yet equal before the law.
20% live in deep poverty
More than 600,000 Nicaraguan refugees live or work in Costa Rica.
94.8% speak Spanish
There is a 93% literacy rate.
There are many children growing up in hospitals where they were abandoned.
The great majority of Costa Ricans remain very nominal in their faith-- immorality, alcoholism, and spiritist practices are widespread.
Drug addiction among students is a serious problem.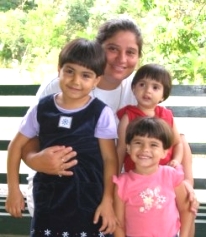 Prayer Focus:
Pray for the children in our homes, the home directors, and staff. Pray that these precious children may come to know Jesus as their Lord and Savior, and grow in their faith.
Pray for those who follow up with the families of our children, sharing the love of Jesus and His salvation plan.
Pray for the families of the children-- that they will be able to resolve their problems and take care of their children.
Pray for adoptive parents for the abandoned children.